The World's Largest Selection of Silk & Wool Kapotas
The World's Largest Selection of Silk & Wool Kapotas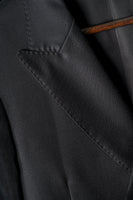 Artfully Crafted
Our premier kapota line represents the best of style. Traditional lines with a contemporary Italian flare adds a hint of fashionable panache to a conservative traditional coat. 
Our Product
We design, manufacture and sell the finest ready to wear kapotas on the market. Distinguished, with a commanding magnificent style our comfortably constructed kapotas are well suited for chassidim of most heights and sizes. Artfully made in beautiful high quality fabrics of 100% silk, 100% wool and a luxurious silk/wool hybrid blend.
The World's Largest Selection of Silk & Wool Kapotas
Since 1999 we have served chattanim, rabbinim and chassidim around the world. There is no finer chassidic menswear line anywhere. Choose from thousands of kapotas in regular, short, stout and tall sizes. Elegant Italian style craftsmanship tailored to fit various body types.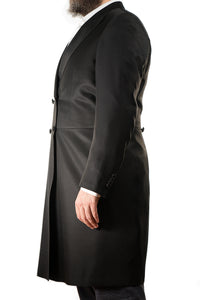 Why Buy From Us
From humble beginnings we, have built our reputation literally one kapota at a time! Initially selling the long silk coats by word of mouth and on the street, along Kingston Avenue and Eastern Parkway, we eventually moved into a shared space with Bardy's Discount Store.   Over the years we have expanded the collection becoming the largest ready-to-wear kapota line in the world. 
Kapota collection
Obsidian Silk

Regular price

from $450.00

Ebony Silk Wool Blend

Regular price

from $400.00

Black Black Wool

Regular price

from $350.00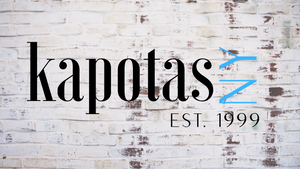 The service is great! I was in big rush & was able to get in & out with a great fitting kapota & at a really good price! 

Moshe
I'm a big guy & not too tall. They not only had a kapota to fit me but the sleeves were not in the palm of my hands! 

anonymous
I was just getting married & had never bought a kapota before so I was a bit nervous. They were patient & guided me in the right direction for my needs. Yes, I really DO need both wool & silk for the weather & the occasions! Thanks so much!

Mendy